Pastor-Elders
We follow a leadership model prescribed for our benefit by Scripture. All pastor-elders meet the stated qualifications for this office as laid out in 1 Timothy 3.1-7 and Titus 1.5-9. The pastor-elders prime responsibilities are to engage in the public and private preaching and teaching of God's Word, the Bible, and to pray for God's glory and plan as stated in Scripture, to direct the mission of the local church.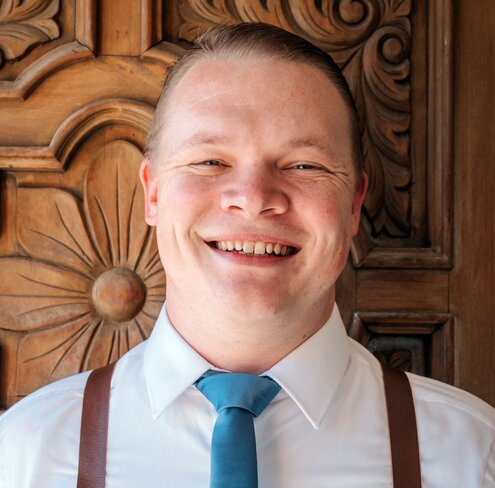 Aaron has been at Church of the Redeemer since early 2016. He came to saving faith at a summer Bible camp at the age of 13. He has been a pastor-elder since November 2021, following a two-year internship. As a pastor-elder, he is bi-vocational, working for the Department of Defense in IT. He is currently pursuing a MDiv from Midwestern Baptist Theological Seminary in Kansas, MO. He and Susie have been married 8 years, and they have three children: Grant, Grace, and Jessa.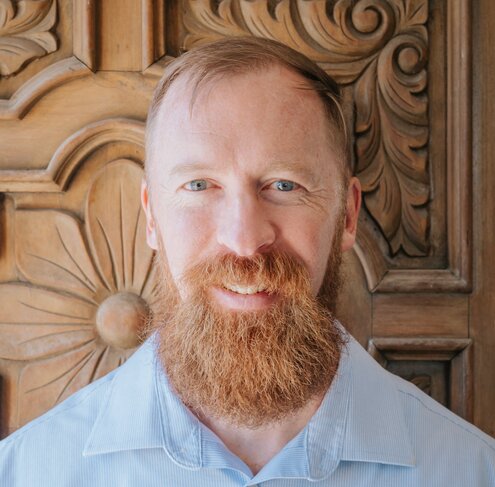 Robert grew up in the home of a Baptist minister and has lived in Missouri, Texas, and New Mexico. He is a graduate of Southwestern Baptist Theological Seminary with a Master's of Divinity. After a one-year pastoral internship, he was ordained and installed as a pastor-elder at Church of the Redeemer in July 2009. He and his wife Martha have three children: Elijah, Isaiah, and Beth.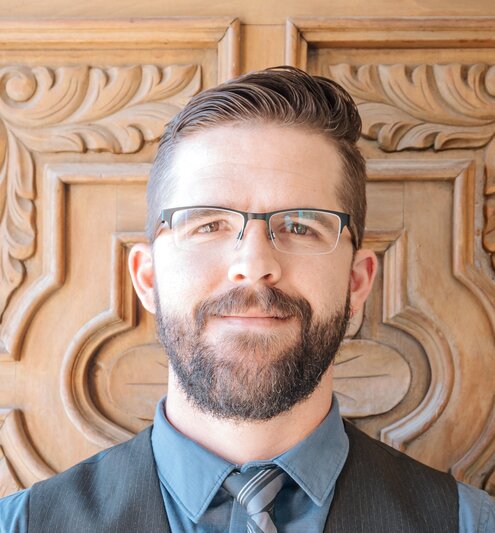 Joshua A. Mee was born in Indiana, but has lived in New Mexico most of his life. He was saved by grace through faith in the Lord Jesus Christ in 2004, at the age of 16. Joshua has been a member of Church of the Redeemer since 2006 and was ordained as a pastor-elder in November 2021.  He and his wife Nancy have been joined as one since 2012.  The Lord has graciously blessed them with four children: Adalyn, Jordan, Haven and Mikailah.
Deacons
David DeVine
David is a native of Newport, Rhode Island, where he was saved as a teenager in Young Life and later served as deacon of the First Presbyterian Church in Newport. He attended a Reformed Baptist church-based seminary in Massachusetts. He moved to New Mexico in 2005 and has served as a deacon at the Church of the Redeemer since 2008. He went to Gordon College in Massachusetts, where he met his wife Linda. They have been married for over 25 years. Besides serving the physical needs of Church of the Redeemer, David helps teach the adult Sunday school class.
Bob Andrews
Bob and his wife Susan began attending Church of the Redeemer in January 2017, and Bob became a deacon in July 2019. Bob grew up in the Finger Lakes Region of New York and joined the Air Force in 1978. While stationed at Holloman AFB in Alamogordo, NM, he heard the gospel and one evening knelt beside the bed in his dormitory and trusted Christ as his Savior. He was 20 years old. Bob met Susan at a church in Alamogordo, and they were married in 1981. He had been transferred to Montana by this time. Upon leaving active duty and joining the Air National Guard, he attended Mountain States Baptist College in Great Falls, MT, graduating with a Bachelor of Science in Bible and Industrial Arts. In the early 90's, Bob moved his family back to New Mexico, where they have lived since. Bob and Susan have been married 40 years and have four children, Katherine and her husband Rick, Julia and her husband Dave, Jared and his wife Amber, and Aaron and his wife Susie, as well as 18 grandchildren. Bob recently retired after serving 41 years in the Armed Forces.
Norrie Garcia
Norrie Garcia is a native of New Mexico, born and raised in the Spanish land grant small town of Seboyeta west of Los Lunas. He and his wife Debbie have been married for 27 years and have lived, raised, and homeschooled their children in Seboyeta. Norrie and his wife were graciously saved by the Lord after they were married. They have four grown children and two grandchildren: Mikalah and her husband Seth, and their 2 children, Dovie, Josiah, and Gracie, three of whom now reside in Los Lunas. They were invited to Church of the Redeemer by their oldest daughter in January 2017, when she and her fiancé were also visiting there looking for a church to settle in when they got married later that year. Norrie and his family continued to visit throughout that year and decided to join Church of the Redeemer in 2018. In July 2019, Norrie was called as a deacon to serve the saints by helping with the physical needs of the church.